FNVA's Internship Programme
The Foundation for Non-violent Alternatives (FNVA) is hiring young budding scholars pursuing post graduate, M.Phil and Ph.D studies.
FNVA's areas of Focus:
Bhutan
China
The Himalaya (Environment, Trans-boundary projects, Frontier Identities)
Mongolia
Nepal
Tibet Plateau
Qualification:
Applicants should have completed their post graduate degree and doing their MA or PhD. Selection of Interns will depend on their areas of research interest and positions available. Preference will be given to candidates interested in working on research topics in the areas of focus indicated above.
FNVA's research topics are:
International relations, security studies, diplomacy, environmental sciences, international law, language, history, politics and other social sciences pertaining to the areas listed above.
Expectations:
The internship with FNVA provides scholars with exposure to a wide range of opportunities: writing experience, field visits, attending conference/roundtable events and discussions with dignitaries and experts. As a part of the internship researchers will be expected to produce one 800 word article per month on suggested topics as well as an Issue Brief or analysis per quarter. Interns will also be expected to help coordinate FNVA events, as well as contribute to FNVA's initiatives such as the outreach program and website developments.
Selection:
Interns will be selected by a subject wise committee set up by FNVA.
Interested applicants may fill the application form below and attach their curriculum vitae along with it. Those applying are requested in addition to submit a short proposal of their intended research project. The applicant is requested to send two letters of reference.
The complete signed application can be emailed to rebon@fnvaworld.org and or tandon@fnvaworld.org The applicant may post the application to the address of FNVA:
143, 4th Floor, Uday Park, New Delhi 110049, India. FNVA shall take 2 -3 months to revert with a final response during which additional information may be requested for.
FNVA can offer:
Field visits:
FNVA encourages researchers to undertake field trips that will assist them in their research. Field trips may be within India or abroad. FNVA can offer support where ever possible.
Meetings:
FNVA will help Interns meet policy makers, members of the strategic community, members of the press, academia, in India and where ever possible in the region.
Stipend:
FNVA will offer a token honorarium to meet part of their expenses, especially those from outstation.
Duration:
Research Interns may apply for research for the duration of 6 months to a year. Extension if required will be reviewed.
Accommodation:
Although the FNVA does not provide accommodation, it can help find suitable accommodation.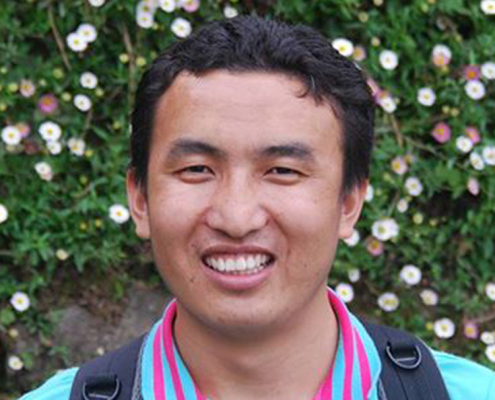 Chok Tsering
Research Associate and Programme Coordinator
Chok Tsering is a research associate cum program coordinator at Foundation for Non-Violent Alternatives (FNVA) since February 2012. He has recently completed his M.Phil in centre for Inner Asian Studies from Jawaharlal Nehru University. Prior to joining FNVA, he worked at Institute of Peace and Conflict Studies (IPCS) as a research intern in China Research Program. His interest of study lies in ethnic minorities in China, nationalism and sub-nationalism studies, democracy and China's internal social and political movements.
fnvaworld.org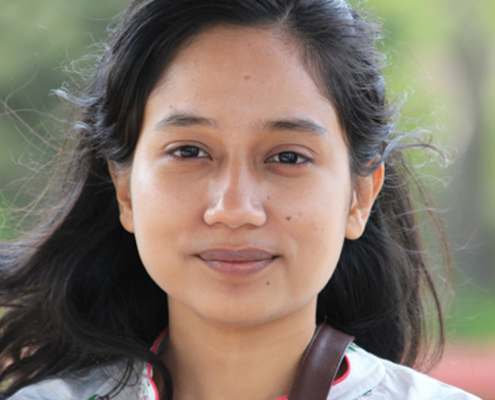 Divya Sarkar
Research Associate
Divya Sarkar graduated from Visva Bharati University, Santiniketan in 2012. She has just completed her M.A in Chinese language from Jawaharlal Nehru University. She was a student at Harbin Normal University on HRD scholarship for a year. Her special interest lies in "Determinants of Chinese Psyche about India". She is working as a research associate at Foundation for Non-Violent Alternatives (FNVA) since July 2014.
fnvaworld.org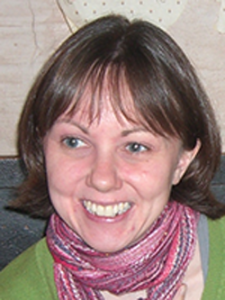 Dr. Fiona McConnell
Visiting Fellow Position at FNVA, September 2012
fnvaworld.org
Fiona McConnell is a Research Fellow at Trinity College, University of Cambridge. From Belfast, Northern Ireland, Fiona did her undergraduate degree in Geography at University of Cambridge (2004), and obtained her Masters and PhD at Queen Mary, University of London (2010). Intersecting with scholarship in political geography, critical international relations and political anthropology, Fiona's research focuses on issues around issues of sovereignty, state practices and the (re)pluralising of political space. She has a particular interest in how communities officially excluded from formal state politics are nevertheless engaging with aspects of statecraft, with her doctoral research focusing on the sovereign practices of the exile Tibetan government based in India. She is currently working on a book manuscript which develops the idea of rehearsal and the state, and has ongoing projects on the practices and pedagogy of unofficial diplomacy and geographies of peace.