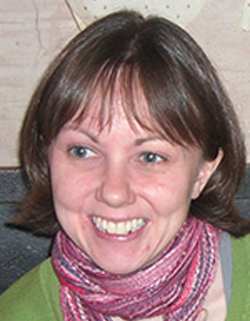 Roundtable Discussion with Visiting Scholar
Dr. Fiona McConnell
September 21, 2012
India International Center (IIC), Annexe, New Delhi
The topics of the discussion was centered around the ideas of legitimacy of the Tibetan Government-in-Exile as well as possible future scenarios it could face in the coming future. Based on her several researches on the governing practices of the exile Tibetan administration, this talk and discussion focused on issues around the legitimacy and possible futures of the Tibetan Government-in-Exile. Legitimacy is a term used frequently by practitioners of international affairs, but rarely interrogated. It has framed discussions of recent events in Iraq, Afghanistan and Kosovo, underpins discussions of pluri-national states and their territorial boundaries and is central to supranational political formations such as the EU. The exile Tibetan government is a key case where legitimacy is constructed in a situation where international recognition and legality has been denied. For, whilst failing to meet the legal criteria for statehood, the Tibetan Government-in-Exile nevertheless enacts a number of state-like functions and is perceived by its 'citizens' as their legitimate government. In sketching out the political discourse, practices and materialities through which legitimacy is constructed and negotiated in this case, Dr. Fiona's presentation exploreed how the unrecognised Tibetan administration creates the conditions in which 'its' population has a special political obligation to obey the polity's rules. Central to this is the idea of future planning. With the split mandate of continuing the struggle for the homeland and dealing with the immediate needs of a refugee community, exile polities have a very particular sense of political temporality. This talk outlined this active state-in-waiting; a set of institutions, practices and actors through which this exiled community is experimenting, modifying and rehearsing statehood. In setting the means through which futures are made present alongside issues of prolonged waiting, the paper explores how futures anticipated and acted upon at the scale of the nation, and examines what happens to these anticipatory logics when the time frame is extended indefinitely.