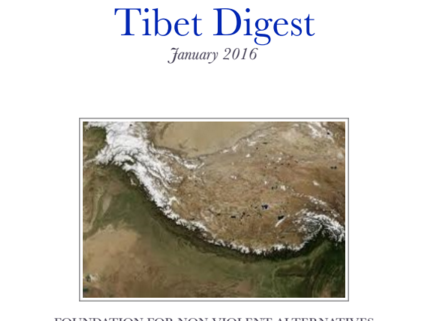 ---
China's Minority
Policies
---
Buddhist Nuns in Tibet Get
womenofchina.cn
Ma Jing and Ming Xuefei
January 28, 2016
As there are a great number of Buddhist nuns living in
temples across southwest China's Tibetan Autonomous
Region, the Tibet Women's Federa:on has given special
aren:on to the group. It included such women into its
training program and provided six leadership training
sessions in 2015, said a senior official of the local women's
federa:on recently.
"Over the past year, the Tibetan Women's Federa:on has
held training sessions in housekeeping, startups and
employment, handicra` and weaving, as well as farming
for about 5,800 women," President of the Tibet women's
federa:on Jiangcuo Lamu explained, adding that her
organisa:on's scheme has helped more than 6,000
women find work. The comments were made in a report
which summarised her organisa:on's achievements over
the past year at a mee:ng held in Tibet's capital of Lhasa
on January 25.
Against the backdrop of mass entrepreneurship, and a
related scheme introduced by the Chinese government in
2014, many Tibetan women have benefited from incen:ve
policies and created their own businesses, according to
Jiangcuo Lamu.
Training in 2015
---
Read Full in PDF