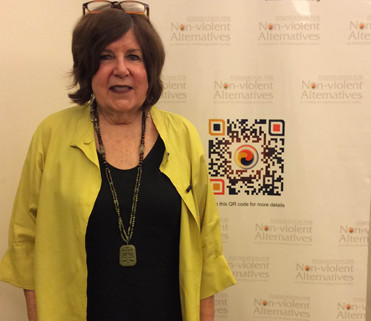 "Issues of Political Reform in China"
& her co-authored book titled:
"The Noodle Maker of Kalimpong: The Untold Story of My Struggle for Tibet"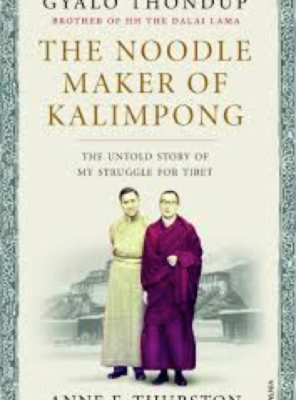 Thursday, 2nd July 2015
17:00 – 19:00hr.
FNVA Seminar Room
143, 4th Floor Uday Park, New Delhi
Presentations shall be followed by discussion.
SPEAKER
Dr. Anne F. Thurston is a Senior Research Professor of China Studies at the Johns Hopkins University's School of Advanced International Studies (SAIS). In addition to her teaching responsibilities, she is the director of the SAIS-based Grassroots China Initiative, which has a three-fold mission of teaching about and providing internships related to grassroots China, educating the public and policy makers about developments at China's grassroots, and working with grassroots organizations and local communities in China.
Dr. Thurston first visited China in 1978 and been there dozens of time since, conducting research, working, and escorting many American study groups and delegations around the country. Among her books and monographs are The Private Life of Chairman Mao, written in collaboration with Mao Zedong's personal physician Li Zhisui; Enemies of the People: The Ordeal of China's Intellectuals during the Great Cultural Revolution; A Chinese Odyssey: The Life and Times of a Chinese Dissident; Muddling Toward Democracy: Political Change in Grass Roots China; and China Bound: A Guide to Academic Life in the People's Republic of China. She is the co-author with Gyalo Thondup, the older brother of His Holiness the Fourteenth Dalai Lama, of the just published, The Noodle Maker of Kalimpong: The Untold Story of My Struggle for Tibet. Dr. Thurston has written frequently for both academic and popular journals and newspapers, including The Atlantic Monthly, China Business Review, The Wilson Quarterly, The China Journal, The Washington Post, The Boston Globe, and TheChristian Science Monitor.
Dr. Thurston began her teaching career at Fordham University and spent many years as an independent scholar and researcher. She has been a recipient of a number of research fellowships, including the MacArthur Foundation's Program on Peace and International Cooperation, the United States Institute of Peace, the Woodrow Wilson International Center for Scholars, the National Endowment for Humanities, and the Rockefeller Foundation's Bellagio program. She has served as a consultant to the National Committee on U.S.-China Relations, was a researcher at the Fairbank Center for East Asian Research at Harvard University, and was staff for the China programs at the Social Science Research Council in New York. Dr. Thurston received her Ph.D. in political science at the University of California, Berkeley.
ABSTRACT
"Anne Thurston will be discussing her role as co-author of the book by the Dalai Lama's older brother Gyalo Thondup, The Noodle Maker of Kalimpong. The book tells the story of Gyalo Thondup's life from the time he was a child in Amdo, the family's move to Lhasa when his younger brother was identified as the new Dalai Lama, to his years spent studying in China under the sponsorship of President Chiang Kai-shek, his return to Lhasa in 1952, his role in the Dalai Lama's escape to India in March 1959 and later his efforts to negotiate with the Chinese for the return of the Dalai Lama to Tibet. Following that, she will briefly share her perspective on he possibility for political reform in China and say a few words about the current "Washington perspective" on China."