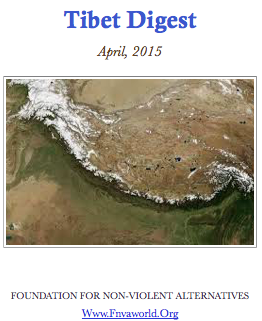 China's POLICES in Tibet
China opposes foreign interference in Tibet
April 22, 2015
China today opposed any foreign interference on the Tibet issue, calling it the country's internal affair and asked the Dalai Lama to stop all activities to split the nation. "The Tibet issue is purely China's internal affair. No foreign country has the right to interfere," Foreign Ministry spokesman Hong Lei said at a regular press briefing. His comments came in response to a question regarding the US Congress's recent call for China to review its Tibet policy and restart dialogue with the Dalai Lama or his representatives without any precondition.
"If the Dalai Lama has sincerity to talk with the Chinese central government, he should reflect his words and deeds, and stop all activities dividing China," Hong said. "The Dalai Lama is not just a religious figure, but a political exile who has been engaging in secessionist activities in the name of religion," Hong said. Beijing continues to question his demands like Greater Tibet, which Chinese officials say extends to vast tracts of areas besides calls for self-rule in the Himalayan region with the central government renouncing all powers except defence and foreign policy.
China rules out more Tibetan autonomy
April 15, 2015
Beijing threw cold water Wednesday on the possibility of re-launching talks with the Dalai Lama, saying greater autonomy for Tibet was "not up for discussion" and accusing the spiritual leader of backing "ethnic cleansing". The statement comes months after the exiled spiritual leader and Nobel Peace Prize winner expressed optimism that Chinese President Xi Jinping may be open to restarting dialogue about the region.
In a nearly 18,000-word white paper, the Information Office of the State Council, China's Cabinet, declared that the Dalai Lama must focus on seeking "forgiveness" from the Chinese government. "Any negotiations will be limited to seeking solutions for the Dalai Lama to completely abandon separatist claims and activities and gain the forgiveness of the central government and the Chinese people, and to working out what he will do with the rest of his life," it said. "As the political status and system of Tibet is stipulated by the Chinese Constitution and laws, the 'Tibet issue' and 'a high degree of autonomy' are not up for discussion," it added, dismissing the Tibetan government-in-exile in India as "essentially a separatist political group".
The Dalai Lama has previously expressed optimism about the current administration in Beijing, in what some have seen as a possible easing of tensions with China, which has accused him of seeking secession for Tibet. The 79-year-old Buddhist leader denies aspirations for independence and says he seeks "a high degree of autonomy" for the region. He has called for limits to state-backed Han Chinese migration to Tibet; a stance that the white paper said was "tantamount to an ethnic cleansing of the plateau".
April 14, 2015
Rights groups are pushing for international action on the serial use of lethal force to crush Buddhist dissent. The United Nations is set to receive evidence that Chinese People's Armed Police troops have repeatedly opened fire on unarmed Tibetan protesters calling for religious freedom over the past seven years. Evidence of deadly attacks by the Chinese paramilitary on Buddhist demonstrators across the Tibetan Plateau – provided by witnesses, whistleblowers, and a secret government document smuggled out of Tibet – will be presented to the UN's Committee against Torture later this year.
In one assault on August 12 of last year, witnesses reported that troops fired into an assembly of protesters who were calling for the release of a detained religious and cultural leader in the village of Kardze; four of the 10 demonstrators who were shot were also arrested. Denied medical treatment for their bullet wounds, each of these captured protesters died over the course of the next five days. "Intense government surveillance of communication channels, has caused Tibetans to disappear, be tortured, detained and imprisoned on charges of violating China's "state secrets" law when all they did was share information about human rights violations," according to the Tibetan Centre for Human Rights and Democracy, which has published the signed document on its website, and intends to submit it to the 10 international legal experts who lead the UN Committee against Torture.
The leaked document and contemporaneous witness accounts all show that paramilitary troops deployed battle-strength firepower to wipe out civil protests while hiding their actions from the rest of the world. The leaders of China's Ministry of National Defense states on its official website that: "The People's Armed Police Force is the state's shock force in handling public emergencies." This component of the Chinese armed forces is deployed to "disperse illegal assemblies," it adds, and the PAPF joined "operations to handle the "3.14″ [March 14, 2008] Lhasa riots."
Anti-Rights 'Model'
The International Campaign for Tibet and its human rights allies aim to work with American legislators for rapid passage of the law, which will bar the world's biggest rights abusers (China) from entering the U.S. and freeze any assets they have inside the U.S.
Communist Party to test Tibetan monks for 'patriotism'
April 8, 2015
China's chief official in Tibet has announced that Buddhist monks and nuns will be tested for patriotism and monasteries will be subject to new rules. Using typical Communist Party jargon, the region's top official declared there would be 'assessment activities' to confirm the 'patriotic and law-abiding' qualities of monks and nuns, as well as to make them 'feel the warmth and care of the Party and government'. Despite the characteristically nebulous language, the evaluations likely refer to a test of political allegiance to China's ruling party; expressions such as 'patriotic' and 'harmonious' generally appear in the context of the 'One-China' policy.
The statement also provided that Tibetan monasteries must install Chinese national flags and be equipped with telephone connections, newspapers and reading rooms. Given that the inclination of Tibetan Buddhism is famously one of seclusion and to reject materialism and outside influence, this latest Communist Party decree may be viewed by supporters of Tibetan independence as a further imposition on the native culture. Indeed, the move comes at a tense time on the Tibet frontier, with China recently claiming the exiled Dalai Lama had profaned Buddhism by saying he would not be reincarnated while Tibet remained under Chinese rule.
Detentions and Self-immolations
Father of seven dies in self immolation protest in Ngaba
April 17, 2015
charred remains of Dhamkar, April 16, 2015
A Tibetan man and a father of seven has died after setting himself ablaze in Gyadey village of Adue township in Ngaba County on Thursday. Dhamkar, also known as Nekyab, aged around 45, had set up an altar with portraits of the exiled Tibetan leader the Dalai Lama and the late 10th Panchen Lama in the courtyard of his home before setting himself on fire a few feet away from the altar. Dhamkar's death comes less than eight days after a 42 year old Tibetan nun named Yeshi Khando died after immolating herself on April 8, 2015, in Ngaba, a hotbed for anti government protests by Tibetans for years.
Chinese security personnel arrived at the protest site, carried away Dhamkar's charred body to the nearby police station, refusing to hand over the body to the family members. His brother and brother in law were also taken to the police station for questioning but released later.
Tibetan Writer Believed to Be Jailed in Northwest China Province
April 8, 2015
A prominent Tibetan writer taken away by authorities last month is believed to be held in a detention center in northwest China's Qinghai province, according to a Tibetan source inside the region. Druklo, a prominent Tibetan writer who goes by the pen name Shokjang, was secretly detained for a second time on March 19, around the same time that a friend of his was also taken away, said the source, who declined to be identified. "However, the friend was released later, but not Shokjang," he told RFA's Tibetan Service. Shokjang is said to be held a detention center in Rebgong (in Chinese, Tongren) in the prefecture of Malho (Huangnan), although no other details were available, the source said. "He did write about the massive deployment of Chinese security forces in the Rebgong area, armed with weapons ready to use any time," he said.
Protests
Tibetan Villagers Block Highway Construction in Sit-Down Protest
April 21, 2015
Tibetan villagers living in northwestern China's Gansu province are protesting the proposed extension of a Chinese-built highway into nomadic grazing areas, blocking earth-moving equipment with their bodies and demanding that the work be stopped, sources said. Included in the protest, which began on April 10, are residents of at least one of several villages belonging to Gengya township in Gansu's Sangchu (in Chinese, Xiahe) county in the Kanlho (Gannan) Tibetan Autonomous Prefecture, a local source told RFA's Tibetan Service.
The number of those involved was not immediately clear, but "construction could affect about 689 Tibetan residents and their livelihood," RFA's source said, speaking on condition of anonymity. "They have been sitting and protesting for almost 10 days now."
Environment
Tibet's Glaciers Continue to Melt Away
April 22, 2015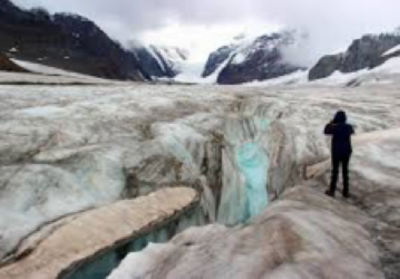 The glaciers of the Tibetan plateau have retreated by about 7,600 square kilometers, or approximately 18 percent since the 1950s, reports China state news agency Xinhua. That translates to an average of 247 square kilometers of glacial ice vanishing every year. "Qomolangma base camp, 5,200 meters above sea level, had been covered by thick ice, but now there is nothing but stones," Zhang Mingxing, director of Tibet's mountaineering administration center, told Xinhua, referring to the area around Mount Everest.
Kang Shichang of the institute of Tibetan Plateau research, part of the Chinese Academy of Sciences (CAS), has calculated that glaciers around Mount Everest have decreased by 10 percent since 1974. As a result, a glacial lake downstream of the mountain has increased in size by a factor of 13.
China has more than 46,000 glaciers, mainly on the Qinghai-Tibet Plateau, which accounts for some 14.5 percent of the world's total, reports Xinhua. Glaciers provide major reservoirs of fresh water, and are an important part of the climate system. Glaciers "are sources of life for China's western arid regions," said Kang. In the short term, the shrinking glaciers will release meltwater and create lakes, and will inevitably lead to ecological and environmental change. Liu Shiyin, who led a survey of China's glaciers, told Xinhua that Glacial lakes in Tibet were breached 15 times between the 1930s and 1990s, causing floods and mudslides.
Glacial melt is closely related to climate change, and the regional government of Tibet trying to cut carbon emissions. Enterprises that invest in renewable energy such as solar, wind and methane can receive tax advantages for up to eight years. A warning system on glacier lakes is needed to protect local people.
April Earthquake
25 dead, 117 injured in Tibet following Nepal earthquake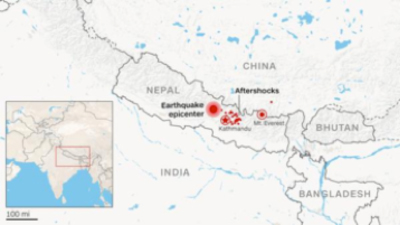 April 27, 2015
The death toll in southwest China's Tibet Autonomous Region from Saturday's earthquake in neighboring Nepal has risen to 25, according to the regional disaster relief headquarters. A total of 117 there sustained injuries, it said.
A 8.1-magnitude quake shook Nepal at 2:11 p.m. (Beijing Time) on Saturday, which also affected the southwestern part of Tibet, especially Xigaze City. The city has 18 counties and prefectures, and a population of more than 700,000. The counties of Gyirong, Nyalam and Tingri were most affected. Nearly 80 percent of the houses in these three counties collapsed. The number of casualties is likely to increase as access and communication returns to normal, a spokesperson of the headquarters said."We worry most about Zham Town. Rescue work there is particularly difficult because the road to the town is blocked," said Mayor of Xigaze City Zhang Hongbo. Zhang added that Zham Town has felt more than 20 aftershocks, which have caused landslides and avalanches. The town is in short supply of food and bottled water. Food stocks will likely only last three days. Multiple landslides have blocked a 37-km highway linking Nyalam County with Zham. Rescuers are still working to clear an important tunnel that winds through high mountains.
Rescue and relief efforts continue in Tibet
April 28, 2015
In Tibet, many roads are still closed, and helicopters have been deployed to transport victims out in the villages and towns worst hit by Saturday's earthquake. Local authorities say the number of flights will increase, as worsening weather may lead to even more landslides in days to come. A Gyirong county in Tibet was almost destroyed by the earthquake. "When it happened, my house toppled within the blink of an eye. We lost everything in a minute. Then the soldiers came to save us," said a local. Some people in Gyirong county are still unaccounted for. "Eight households are still trapped in my village, my home collapsed," said a local resident.
Mountain water is the only source of drinking water in some border areas of Gyirong, making the sanitation situation severe. Frequent landslides can easily reverse all recovery efforts.
In the town of Zham, a task force arrived Monday night. Frequent landslides forced the trapped ones to relocate inch by inch. Three-thousand people lack drinking water, food, and medicines. "Ninety-five percent of houses are destroyed, and hospitals are no longer safe. Patients are transported here for treatment," said Li Dong, commander in chief of rescue team for Zham town. A dozen medical teams with 100 experts have been deployed to various quake-affected sites in Tibet. Efforts to remove roadblocks, and the search for survivors have been non-stop throughout Tuesday. Telecommunications in the worst hit areas have been partially restored. Snow and rain are forecast in the coming days, posing uncertainties for the road-clearing efforts.
Infrastructure and Development
China to help Nepal build a checkpoint close to Tibet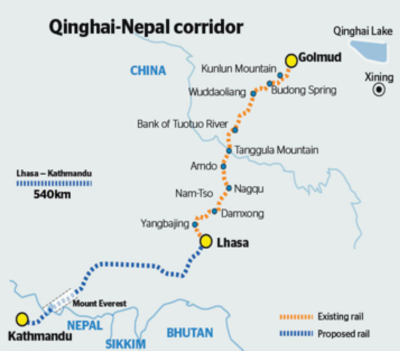 April 15, 2015
China signed an agreement with Nepal on Apr.10, promising to help Nepal build a frontier station close to Gyirong port in southwest China's Tibet Autonomous Region, Xinhua reported. According to the Finance Ministry of Nepal, the total area of buildings to be constructed by China is about 6,900 square meters, including a comprehensive inspection station, a dormitory, warehouses, a parking lot, and a floodwall. Other installations and goods will also be provided by China.
Tibet's Gyirong port, 131 kilometers away from Kathmandu, was confirmed as Class One overland route trading port in 1978. On Dec. 1st of 2014, once the largest overland trading port between China and Nepal, the Gyirong-Rasuwa bilateral port, reopened and began its official operations. China and Nepal also signed another agreement, by which China has pledged to help Nepal build an agricultural demonstration center to make a trial research and promotion of China's hybrid rice, a kind of rice that can produce high yields.
Yushu: A Tibetan Town Rebuilt in Beijing's Image
April 14, 2015
After a massive earthquake destroyed 90% of Yushu's buildings and claimed more than 2,000 lives, the price of recovery has been sacrificing identity.
It's now been five years since a 7.1-magnitude earthquake hit this county — known as Yushu in Chinese and Jyekundo in Tibetan — high on the Qinghai plateau. The county seat was then a small, Tibetan city, a place of dusty markets, monasteries, and low-slung courtyard homes. The tremor toppled almost every structure and trapped thousands in the wreckage. Owing to distance, bad roads and altitude, it took days for rescue workers to make it to the town. But when they did, they arrived in force. Beijing has poured more than $7 billion into transforming this county. There is an airport and miles of fresh-paved roads. The main street has a brand new school with a spacious, spotless playground. And every family was given enough money to build a new, 80 sq m home. The ruling party's dream for this region is, and has always been, at odds with what many ethnic Tibetans want. This is the edge of Chinese empire, a contested space where everything has two names and two histories. What Tibetans call colonization, the ruling CCP calls "serf liberation." Even as monks burn themselves alive to protest Chinese rule, state media trumpet campaigns to improve Tibetan livelihoods through road building and water treatment.
The earthquake's destruction sped the influx of non-Tibetans to the once isolated town. These CCP-backed soldiers, officials and fortune seekers brought money and resources. But the help was not offered without condition and has resulted in heightened state control. Over the last five years, local residents have taken to the streets to protest what they call widespread land confiscation. After losing their homes in the quake, they said, they were evicted to make way for the new, grand city plan. There are questions, too, about whether this construction boom benefits Tibetans. For all the talk of unity, for the shiny new buildings and smooth roads, the gap between China's avowedly atheist government and ordinary Tibetans seems as wide as ever.
China to boost railway construction in central, western regions: premier
April 11, 2015
China will speed up railway construction in central and western regions to lend steam to economic growth, Chinese Premier Li Keqiang noted Saturday. Railway construction is crucial to steadying growth, economic restructuring and improving public welfare and China will continue to focus on developing major railway projects in central and western regions to boost growth, Premier Li Keqiang sent the message to a work conference on regional railway development held in southwestern Chongqing Municipality.
China aims to invest over 800 billion yuan (130.36 billion U.S. dollars) in railway construction to put more than 8000 kilometers additional railway lines into operation, generally the same with last year's target. Local governments should optimize construction management of current projects, ensure timely and smooth running of operational railways, start new projects orderly and maintain high quality and work safety throughout the projects, Chinese Vice Premier Ma Kai said at the meeting. Related departments such as railway bureaus should work together to improve efficiency, expand financing channels and address land acquisition and relocation challenges, Ma added.
Visits
China's Tibetan legislators wrap up visit to U.S.
April 12, 2015
A delegation of China's Tibetan legislators concluded its visit to the United States on Saturday after meeting with Congressional members and local dignitaries to boost ties between the two countries and remove misunderstandings about China's Tibet.
Shingtsa Tenzin Chodrak, deputy to the Chinese National People's Congress (NPC), headed the NPC delegation to San Francisco and Houston from April 7 to April 11, and met with U.S. Representatives David Valadao, Mike Honda and Sheila Jackson Lee. Tenzin Chodrak, who also serves as vice-chairman of the Standing Committee of the People's Congress of Tibet Autonomous Region, updated his U.S. counterparts on the tremendous changes that have taken place in the past 50 years since the creation of Tibet Autonomous Region in 1965.
Commentaries
For Beijing, Tibetan Issue does not exist
April 23, 2015
One wonders why the White Paper on Tibet attacks the Dalai Lama when he is China's best bet. But a perusal of the lengthy document makes it clear that, for the communist regime, there is no 'Tibetan issue'; all is fine.
The State Council Information Office (China's Cabinet) recently released a White Paper, 'on the development path of Tibet'. It is not the first WP published by the Chinese Government on Tibet; in fact, it is the 13th since 1992, when the State Council, tried to justify its position about 'ownership and human rights'. The characteristic of the latest avatar is best described by the Central Tibetan Administration in Dharamsala: "[it] tries to belittle His Holiness the Dalai Lama by questioning his sincerity in dealing with China. His Holiness admired around the world and revered by the Tibetan people, does not need any certificate on his motivation from the Chinese Government."
One wonders: Why such a violent attack on the Tibetan leader, when many in China realise that he is undoubtedly the best bet if Beijing wants to find a solution to the Tibetan issue. But reading through the longish paper, it is clear that for the communist regime, there is no 'Tibetan issue'; everything is fine and wonderful on the roof of the world. Beijing, however, warns: "The wheels of history roll forward and the tides of the times are irresistible. …Any person or force that attempts to resist the tide will simply be cast aside by history and by the people." One can only agree with Beijing, except for the fact that they mistakenly judge the tides' direction. Democracy, freedom of thought and speech are accepted concepts everywhere on the planet, except in a Middle Kingdom which seems to have passed into a reverse gear. The WP asks the Dalai Lama to 'put aside his illusions' about talks on Tibet's future status. For Beijing, the Dalai Lama has little understanding of modern Tibet, but keeps 'a sentimental attachment to the old theocratic feudal serfdom'.
Read the full article here: http://fnvaworld.org/for-beijing-tibetan-issue-does-not-exist/
April 19, 2015
The Chinese authorities last met with representatives of the Tibetan exile leadership five years ago. Since then, no progress has been made towards a resolution of the China–Tibetan dispute. Meanwhile, protests against Chinese rule have continued, with over a hundred self-immolations by Tibetans. The Chinese government has responded with tighter controls on movement, worship, speech and information in Tibetan areas, together with increased mechanisms for surveillance. But the reason for the failure to resolve the issue is not because of tensions on the ground. It's because of the inability of the two leaderships to agree on what the issue is.
There are two major views of the Tibetan situation. One view sees it as a minority question, where structural inequities in a society have been exacerbated by problems of religious difference and economic tensions. Chinese officials typically adopt this view, adding that these tensions have been exaggerated by outside agitators.
The other perspective, often found among Tibetans and Westerners, sees Tibet as a nation annexed by a large neighbour and denied its history. Expressing that view in China is likely to lead to a sudden end to any conversation, if not a visit by the police. The mutual distrust between holders of these two views incapacitates any talks between them…. Read the full article here: http://fnvaworld.org/making-progress-on-tibet/
Foundation for Non-violent Alternatives
office@fnvaworld.org